Our Postgraduate programmes are designed for those working in full-time employment, based on a blended approach of short residential workshops and virtual learning. We offer content that is specifically designed to provide students with the opportunity to focus on transferable practical solutions, with the purpose of enhancing business value for their organisation, alongside increasing their value to society.
Postgraduate Programmes
---
Develop leadership capacity to tackle critical sustainability
challenges and opportunities.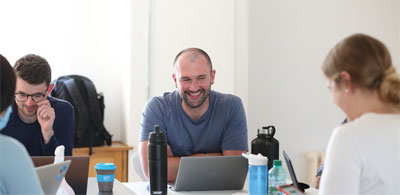 The Sustainability Leadership for the Built Environment programmes explore the importance of building knowledge and leadership skills to drive real change through multiple professions and disciplines working together.