Equipping board directors with the keys to understanding how sustainability impacts their company's strategy and long-term performance, and their related duties as directors.
Rooted in extensive sustainability experience at board level,
this programme will help directors to lead their companies to success by positioning:
sustainability within the complex context of global change

enhancing the capability to drive a strong sustainability strategy by exercising transformative direction and oversight

exploring the best governance response to the sustainability imperative - the relevant board structure and decision-making processes to adopt in response to emerging risks and changing stakeholder expectations

helping directors to challenge management by formulating and posing the right questions to the company's senior management.
This programme includes a dedicated session to help boards understand local or regional sustainability reporting regimes, as well as international trends in ESG reporting standards.
In 2021, in partnership with Earth On Board we designed a ground-breaking prototype board programme for the Singapore Stock Exchange, who required that all board directors of publicly-listed companies go through certified training on ESG reporting before the end of the year. We won the tender because of our proposal that reporting should be placed within a broader context – what we describe as a 'thick' rather than a 'thin' approach to accountability. Accordingly, the reporting module was the third of four modules, the others being: Context, Governance and Leadership.
Our approach
---
Our Programmes are designed to engage participants and analyse viable options for the future. We combine deep insight into material social and environmental issues and clarity about the pace and scale of transformation required across key markets and regions, with an understanding of commercial imperatives, evolving drivers and enablers of change, and leading practice and solutions.
Depending on the scope of engagement, our recommended response may include:
Diagnostic consultations with key Board members, Executives and external stakeholders (e.g. key customers or civil society) to build insight into key risks, opportunities and impacts and to understand relevant board structure and dynamics;
Compelling briefings from relevant experts, including academics, business leaders, regulators, lawyers and investors;
Facilitated discussions to build alignment of ambition and priorities for action.
"The programme raised awareness of the unknown, confirmed what we are getting right and gave an opportunity to consider alternatives."
Board Director, energy generation company
"A powerful and vigorous call to action! Practical, inspiring and challenging. A wonderful opportunity to develop new thinking and approaches to evaluate leadership and contribution to issues. Of the utmost importance to all of us."
Board Director, international institutional investment manager
"As a result of the programme, there is now absolute consensus across the Board about the Army's ambition and commitment to develop a strategic response to climate change."
Lieutenant General, British Army
Our track record
---
We work with more than 250 major organisations each year to build leadership capacity to respond to global sustainability challenges. Examples of our previous Board-Level engagements include:
Fully customised courses and briefings
These may range from half a day to several days, delivered remotely or face-to-face, building insight and alignment to reconcile organisational success with the need for rapid transition to sustainability economies. Examples include
A half day briefing on sustainability risks and opportunities for the UK economy and banking sector for the board of major UK financial services group, designed to upskill the board in advance of their review of the bank's new strategy.
Research consultation and strategy workshop to exploration of strategic choices for plastics and packaging with the board of a major international consumer goods company
An in-depth view of the implications of climate change for the board of an international insurance company, to inform their strategy to become a sector leader on sustainability.
A strategy session on low carbon transformation and climate resilience for the board of a national armed force to inform their future strategy and procurement and operational decisions.
Briefing on climate change for Directors representing the interests of a British multinational venture capital conglomerate, equipping them to lead board discussions on aligning corporate strategies with transition to zero carbon.
Strategic planning programme with the board of one of the world's largest fish farming companies, supporting and challenging them to align their purpose and growth strategy with a sustainable economy.
A two-day programme on climate change and transition pathways for key regions and sectors for an international steel company, to inform their capital investments and lobbying position on a carbon price.
A series of engagements with a major specialist chemicals company to support them to align their purpose, growth strategy and innovation pipeline with sustainable consumption and production.
"CISL has been successful in setting the context for sustainable business in the steel industry amongst the board and management team." "Very useful seminar. It is probably going to change the course of the direction/journey of the business."
Board member, international steel company
Open Programmes
We run an annual Non-Executive Director programme in Australia, in collaboration with EY. This 24-hour programme for up to 30 Non-Executive Directors from key sectors including finance, energy and property across the APAC region, explores system pressures and trends, evolving regulatory requirements and stakeholder expectations, as well as tools and methodologies for individual Non-Execs to put sustainability on the Board agenda.
"The pitch was superb: balanced, incisive and cleverly thought through for the given audience.  It was clear from the Board's engagement that you fired their imagination, challenged their thinking and have left them with much to consider.  We also secured a number of firm commitments which I will now ensure we secure in writing post the Workshop.  The overall ambition was more than met and I am delighted.  A number of Board members commented afterwards it was the best Away Day they have been to in their tenure."
Board member, defence sector organisation
Programme delivery
---
Our engagement with your Board is led by an expert Faculty, hand-selected from our international network of influential leaders. Our corporate Faculty are expert in driving value creation through a sustainability perspective; our contributors from the finance and regulation sphere use innovative approaches to impact measurement and critical levers of change; leading scientists will discuss cutting-edge data and the implications for business; and our civil society champions have a deep understanding of social context in regions.
Examples of CISL's Fellows and Associates with experience of Board-level engagement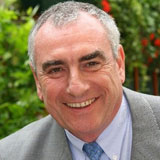 Philippe Joubert
Philippe is Founder and CEO of Earth on Board, is on CISL's Advisory Board and is Chair of Corporate Leaders Group. He is Special Envoy Climate and
Energy for the WBCSD, advises several CEOs, sits on various Boards of global companies and
is a trustee of Client Earth.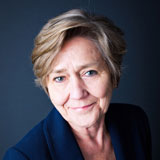 Dame Polly Courtice, DBE, LVO
Polly is Emeritus Director and Senior Ambassador at CISL, a Director of Jupiter Green Investment Trust, Non-Executive Director of Anglian Water Services Ltd, and is on the environmental / sustainability advisory Boards for AstraZeneca, Freshfields Bruckhaus Deringer LLP, Lloyds Banking Group and Nespresso.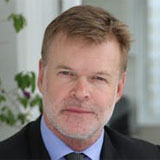 Professor Richard Calland
Richard Calland has thirty years
of experience in law, politics and sustainability. As a member of
the London Bar he practiced law for seven years before coming
to South Africa in 1994, where
he is now based at the University of Cape Town (UCT) as an Associate Professor in Public Law.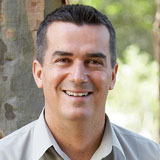 Paul Gilding
Paul is a CISL Fellow, and is recognised as an authority on sustainability and business. He has worked with the CEOs and executives of leading companies globally including Dupont, Diageo, BHP Billiton and Ford. He was CEO of Greenpeace International, Ecos Corporation and Easy Being Green.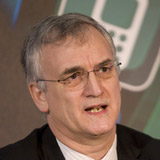 Paul Fisher
Paul is a Senior Associate of
CISL. He was a senior figure at the Bank of England for 26 years and served as a member of the Monetary Policy Committee. He was also responsible for co-ordinating the Bank's work on climate change.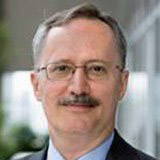 Russell Picot
Russell is a Senior Associate of CISL and Chair of the Trustee board of the HSBC Bank (UK) Pension Fund. He was a co-chair of the FSB's Enhanced Disclosure Task Force and is a Special Advisor to the Financial Stability Board's Climate-related Financial Disclosures Task Force.
Professor Will Steffen
Will is a Senior Associate of
CISL. He is an Adjunct Professor at the Australian National University, Canberra, and a
Senior Fellow at the Resilience Centre, Sweden. His is one of
the leading Earth system scientists and is known for his work on the Anthropocene and Planetary Boundaries.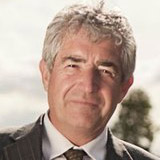 Tony Juniper
Tony is a Fellow of CISL and a leading environmental author and campaigner. He is a former head of Friends of the Earth and serves as a Special Advisor to HRH The Prince of Wales and to a number of leading businesses. He is President of the Society for the Environment.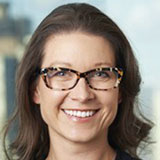 Sarah Barker
Sarah is Special Counsel at
Minter Ellison Lawyers and Non-Executive Director at Emergency Services & State Super. Sarah's work on fiduciary duties and climate change has won
numerous awards.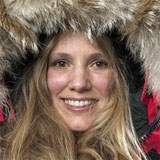 Emily Shuckburgh
Emily is a CISL Fellow and climate scientist, leading the Open Oceans research group at the British Antarctic Survey. She is a member of the Natural Environment Research Council's Strategic Programme Advisory Group and has advised the UK Government.
"It's taken me 6 months to push for the executive board to come on this programme and it has been well worth the wait as CISL has, as I expected, risen to the challenge of designing a course that is thought-provoking and can well be transformational to the business and the aviation sector!"
Board member, major airport group