10 things that have changed since the Bangladesh factory collapse.
Due to recent initiatives, within the next decade there will be nowhere left for unethical companies or suppliers to hide.
---
14 February 2014 Zoë Arden has written a blog for Guardian Sustainable Business
Experiential learning aims to close gap between big business and social good.
Can working in the Mumbai slums or with Mexican litter pickers provide leaders with epiphany moments about responsible business, or is it simply 'poverty porn'?
---
Master's student and Reed Smith Corporate Social Responsibility (CSR) Manager Sarah Ramwell has been named as the Australian Woman of the Year in the UK for 2014.
Drummond Lawson, fourth from the left below, competed in two Varsity Matches in 2013. He earned a half blue for his efforts in the ice hockey's team 8-2 victory over Oxford, and followed this by running as one of the 5 Cambridge Hare and Hounds that defeated their rivals in dark blue at the London marathon.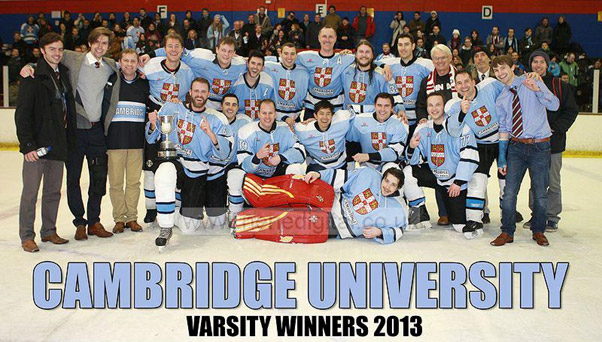 Paloma Lopez plays for the University's first women's tennis team.
Dana Schou and Tiffany Franke row for the Wolfson College 1st Women's IV+ and Robbie Catton is the cox for this crew.
---
---