The Banking Environment Initiative (BEI) is a group of global banks committed to pioneering actionable pathways towards a sustainable economy. The BEI co-produces horizon scanning applied research, develops leadership tools and convenes academic and industry collaboration

s. It is a member-led, not-for-profit group, formed in 2010 and convened by CISL alongside our investor and insurer groups.
Decisions and positions of the group do not represent the policies or positions of CISL or of the wider University of Cambridge.
BEI objectives and outcomes
---
Our projects...

Are leading edge and innovation focused

Connect to change in the real economy

Leverage a unique pre-competitive environment

Helping to...

Decarbonise the global economy

Protect and restore nature

Support inclusive and resilient societies

By ensuring that...

Capital acts for the long term

Capital is priced according to the true cost of business activities

Financial structures better serve sustainable business
The BEI activities drive impact through:
---
The University of Cambridge's research and academic excellence
Capacity building and knowledge generation
Tools and services to enhance best practice
Two-way dialogue and network engagement with CISL's sustainable finance, corporate and policy communities
The BEI has a track record of leading on emerging themes including:
---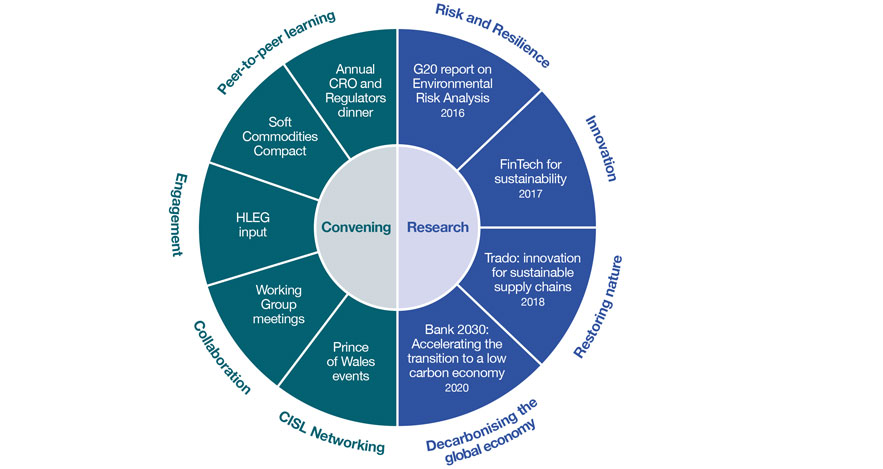 Areas of focus
---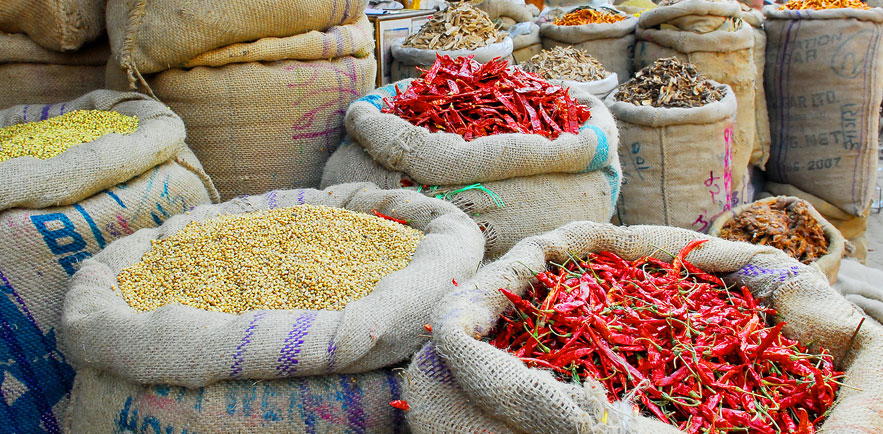 Our nature-related financial risks project, a joint venture with CISL's Investment Leaders Group, is a collaboration between
banks, asset managers and University of Cambridge academics to identify and assess the financial risks of nature loss.
In January 2021, the 'Soft Commodities' Compact concluded with
the publication Banking Beyond Deforestation. This report shares lessons and includes a five-part action plan detailing how the banking industry can contribute to halting and reversing deforestation.
The Fintech Taskforce published a series of recommendations on
the fundamental design questions related to how multinational companies, financial institutions and entrepreneurs should work together to harness fintech to help solve sustainability challenges
in the real world. Trado, a technology pilot exploring data for
benefits in supply chains, put the Taskforce recommendations into practice. 
---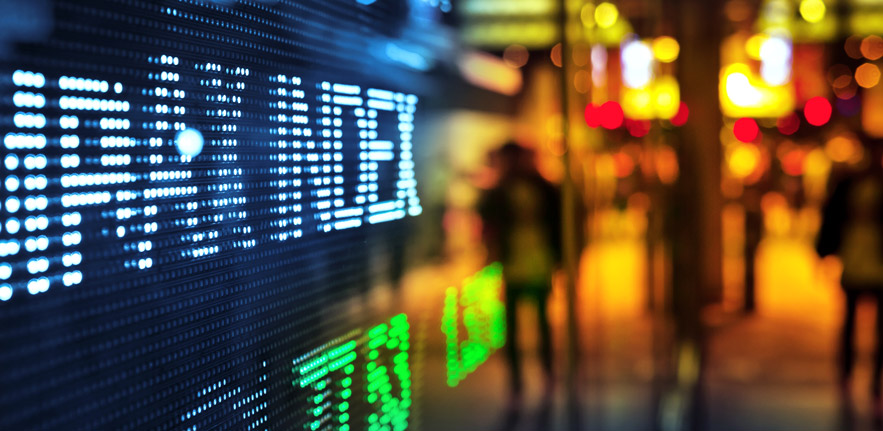 Bank 2030: how banks can accelerate the transition to a low carbon economy charted a roadmap for the banking sector to develop a forward-looking and strategic approach.
Let's Discuss Climate: The essential guide to bank-client engagement is a practical five-step guide for client-facing staff to enhance climate-related dialogue with corporate clients and accelerate climate action.
With a focus on the second phase in the guide, Leadership strategies for client engagement: Advancing climate-related assessments is designed to support the financial sector to improve the way they assess clients' net zero plans.
Most recently, an online guide to financial support for SMEs looking to decarbonise was created for inclusion on the SME Climate Hub.
---
Meet the team
---
The BEI sits within the Centre for Sustainable Finance.  The Centre leads research and fosters greater co-operation across the financial sector.  Through a unique combination of deep industry collaboration, high-calibre research, and exceptional education programmes, the Centre for Sustainable Finance helps financial institutions to play a leading role in building a more sustainable economy.
Within the Centre are three membership platforms, which cover investment – the Investment Leaders Group (ILG) and insurance – ClimateWise – and banking – the Banking Environment Initiative (BEI). 
Chief Systems Change Officer
Director, Centre for Sustainable Finance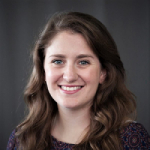 BEI member governance
---
Chair
Richard Kooloos, Director, Group Sustainability, ABN AMRO
Vice-chair
Michael Sheren, Fellow of the Institute for Sustainability Leadership
Related CISL Fellows and Senior Associates
---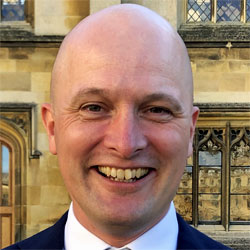 Financial Innovation for Sustainability, former senior programme manager of BEI and ABN AMRO Innovation Centre Lead.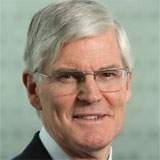 Non-executive Chair, Advisor and consultant roles for enterprises in the financial services, technology and environmental sustainability sectors. Previously Vice Chairman, Corporate Banking at Barclays Bank, and former Chair of the BEI.
Explore our research through the links in the sidebar for more about the Centre for Sustainable Finance.
To find out more about BEI collaborations please contact BEI@cisl.cam.ac.uk.