Dates

3 - 6 March 2024

Duration and format

Three and half day residential seminar

Location

The Mansion Hotel at Werribee Park

Fee

The standard residential fee is $8,850 + GST. For more information about our fees please visit the dedicated page.

Selection criteria

Delegates who are accepted to the Programme are typically able to demonstrate:

Appropriate senior level position within their organisation, with over 15 years' experience
Significant institutional influence within their organisation to directly affect strategy/strategic decisions
Demonstrated commitment to sustainability and ambition to transition their organisation beyond business as usual
A high level of proficient in the English language (in order to derive maximum value from participation)
Ability to pay the fees or to identify a sponsoring institution

How to apply

Submit your application or get in touch to nominate a colleague via email who meets the above criteria and we will share materials with you to forward on.
Programme overview
---
Since 1994, The Prince of Wales's Business & Sustainability Programme has helped over 3,500 senior executives translate complex sustainability trends into strategic business decisions.
Building on the Sustainable Development Goals and Paris Agreement on climate change, the seminar will explore economic, social and political developments affecting business. Join leading experts to discuss how sustainability issues are shaping regulation, markets and supply chain and how your organisation can manage this changing context.
This cohort of the programme, benefits for the global curriculum and insights from the Steering Committee as well as local context. Regional experts and contributors are brought in to address and discuss local issues to ensure the Programme is of best possible value to delegates.
Influencing over 3,500 leaders from 1,500 organisations in 100 countries
---
Each seminar involves a senior delegation drawn from a range of functions and sectors, with all delegates selected on the basis of their seniority and sphere of influence and responsibility for decision-making, thereby ensuring a strong peer network. 
The learning approach is based on a journey from challenge to opportunity, facilitated by the knowledge provided by our expert faculty of practitioners and academics.
How do we deal with participants from the same industry?
The seminars provide a safe space for delegates to share and co-explore challenges and ideas relating to their personal and professional context. All discussions are treated as confidential and are conducted under the Chatham House Rule. For some of the more sensitive conversations, attendees from competing organisations are allocated to different syndicate groups, however, there is nothing to prevent these individuals engaging in active debate and sharing of ideas – in our experience, delegates appreciate the opportunity to interact with their peers on a shared sustainability agenda.
Access cutting-edge research and engage with a global network
---
The programme gives senior executives the knowledge, confidence and commitment to lead change at an organisational and individual level. With access to the latest research and thinking from the University of Cambridge and leading experts from our network, you will leave the seminar inspired to take leadership and create an enabling environment for sustainable business – identifying new opportunities for investment, innovation and collaboration.
Direct association with the programme and exposure to influential decision-makers within our 30,000-strong alumni network will support your reputation as leaders in business sustainability. Connect with peers and access the latest thinking through our newsletter and social media networks.  
World-class faculty and contributors from business, policy and academia
---
Each programme is facilitated by an expert faculty of business and policy leaders, academics and influential thinkers. Recent seminars have included: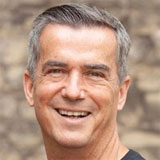 Paul Gilding
CISL Fellow, independent
writer, corporate advisor and advocate for action on climate change. Former CEO of Greenpeace international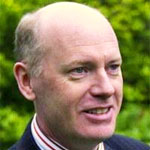 Ian Ellison
CISL Fellow. Former Sustainability Lead in Product Development with Jaguar Land Rover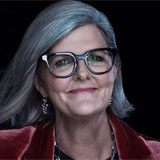 Sam Mostyn AO
Non-Executive Director on
boards including, Mirvac,
Citibank, and Transurban and multiple non-government organisation including President
of Chief Executive Women
Kate Beddoe
Chief Sustainability & Risk Officer at Silver Fern Farms. Former Vice President Risk & Sustainability for the AMCOR global business and Strategic Risk Manager at Toyota Australia.
How to apply
---
Approximately 35 delegates are selected to attend each seminar. All nominations are subjected to a robust vetting procedure to achieve the right balance on each seminar between industry sectors and between business, government and NGOs.
Submit your application or get in touch to nominate a colleague via email who meets the above criteria and we will share materials with you to forward on.
Please note that you will need to complete the online application form in one sitting, so please ensure that you have all required information with you.
Fees, terms & conditions
---
We invite organisations to commit to sending one or more senior representatives for three years, thereby ensuring that the understanding built through the course is seeded throughout the organisation. Organisations making this commitment will become 'Founding Corporate Members' of the programme in Australia. 
Fees: The residential event fee is A$8,850 plus GST for delegates for one year. 
 
The seminar is delivered in Australia, in collaboration with EY Australia Climate Change and Sustainability Services.
Founding Corporate Members of The Prince of Wales's Business & Sustainability Programme in Australia
---

Corporate Members of The Prince of Wales's Business & Sustainability Programme in Australia
---