About

This transformative six week accelerator aims to support women founders and entrepreneurs to strengthen their business skills and grow their sustainability startup.

Format

Free accelerator programme, delivered through a series of online workshops, twice a week, with an average time commitment of 2-4 hours per week. Participants will also be invited to attend an in person kick-off session and  completion reception in Cambridge.

Who should apply?

Women founders of innovative startups that tackle systemic sustainability challenges.

Key dates

Applications close Wednesday 11 May
Programme runs Wednesday 8 June - 27 July 2022
Programme kick off event, Cambridge, Wednesday 8 June
Completion reception, Cambridge, Wednesday 27 July

Applications for this acclerator have now closed.
About the accelerator
---
Celebrating women pioneering sustainability innovation, this programme is designed to equip female founders with the skills, confidence and networks to accelerate positive change.
Women remain underrepresented in business and entrepreneurship - and especially so in technology and innovation. As it stands, female-owned companies account for just 32% of SMEs in the UK, while a mere 24% of the overall UK STEM workforce identifies as female. 
What's more, research shows that higher representation of women in leadership roles and at Board level leads to stronger sustainability policy and decision making, where economic growth goes hand in hand with social progress and environmental protection.
The CISL Accelerator exists to support and connect diverse groups of founders and entrepreneurs as they push boundaries in sustainability. By joining this programme you will: 
Explore cross sector social and environmental challenges
Test your commercialisation plans and learn how to mitigate risks in your startup journey
Gain storytelling skills and insights
Learn from leading women in business and entrepreneurship through our innovation showroom
Benefit from tailored coaching on how to build personal resilience
Hone your negotiation skills to help navigate some of the most challenging industries.
Perfect your pitch and gain insight on access to funding
Join a network of likeminded innovators to support your startup journey
Benefit from 1-2-1 mentor support fitted to your business needs
Programme Schedule
---
Programme lauch – Join an in person reception in Cambridge to meet your peers
Week one –Test your sustainability value proposition and develop your  sustainability compass
Week two – Share experiences with successful innovators breaking new ground in the industry and explore how to use the Lean Startup approach to mitigate your start-up risks.
Week three – Finance  your startup
Week four – Hardwiring personal resilience and sustainable storytelling
Week five – Sustainability systems and negotiating skills
Week six - Pitching – do's and don'ts and practice, with expert panel feedback.
Week seven – Round off the programme with an in person completion reception at CISL's new incubator, the Canopy, in Cambridge
Contributors
---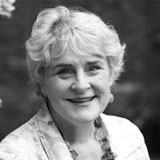 Clare Shine
CEO and Director, CISL
Laetitia Girolami-Boyer
Sustainable Finance Markets Director, BNP Paribas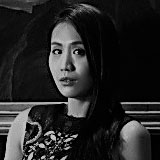 Viola Jardon
Senior Programme Manager, CISL
Emma Fromberg
Course Director, CISL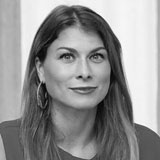 Margarita Skarkou
Venture capital investor, 2150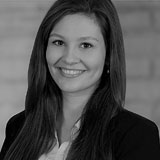 Angela Honegger
PhD Candidate, University of St. Gallen and External Consultant, Ashoka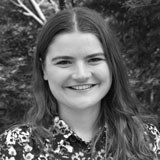 Anna Stetter
Strategy & Business Development, Fenx AG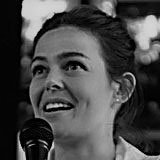 Shaunie Brett
Director, Come Across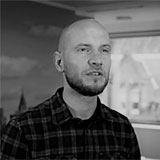 Ian Robinson
Head of Product and Design, Cazoo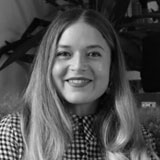 Freddie Birley
Founder, Pop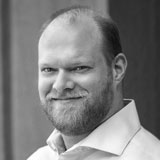 Lennaert Jonkers
Venture Partner and Entrepreneur, Social Impact Capital and DevelopMinded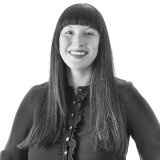 Irene Maffini
Accelerator Portfolio Director, Sustainable Ventures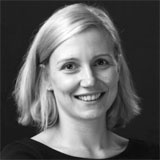 Alina Klarner
Head of Ventures, Impact Shakers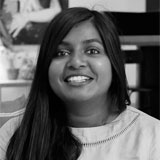 Dama Sathianathan
Partner, Communities and Networks, Bethnal Green Ventures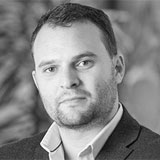 Roderick Beer
Managing Director, UK Business Angels Association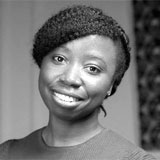 Ncheta Dasilva
Founder, Zola Eve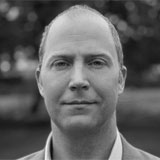 Paul Rous
Managing Director, Regenerate Ventures
Showcased Innovators
---
Elsa Marie D'Silva
Founder / President, Red Dot Foundation & Safecity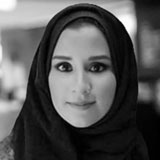 Thaslima Begum
Founder, TEEK TAKA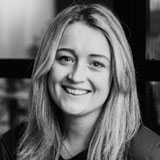 Isabelle Gough
Co-founder and CEO, Cercula
Josephine Philips
Founder and CEO, SOJO
Who should apply?
---
Women founders of innovative startups that tackle systemic sustainability challenges. Applications are also open to trans and non-binary candidates.
Applicants must be based in England and be available to attend the full six week programme. The online sessions will mostly be delivered on a Tuesday and Thursday, between 13 June – 21 July 2022. There is an approximate time commitment of  2-4 hours per week. 
This programme is part funded by the European Union's European Regional Development Fund, and is available for free to SMEs based in England, with priority given to those in parts of the East of England. 
Application process
---
Applications closed on Wednesday 11 May 2022.