About

This two day accelerator is for early to growth stage startups seeking to scale their circular solutions, providing tailored business support and connecting cross industry leaders and circular experts.

Format

Free and in-person accelerator programme, delivered through a two-day immersive workshop and facilitated networking sessions, followed by 1-2-1 tailored mentorship.

Who should apply?

Early to growth stage circular startups, based in England. 

Key dates

Applications close Wednesday 11 May
Programme runs Thursday 16 June - Friday 17 June 2022
This is part of Circular Economy Week 2022

Applications for this accelerator have now closed. 
About the accelerator
---
Our current world is deeply embedded in a linear "take-make-waste" extractive economic model. But a better way is emerging, redefining value creation, and forging positive and society wide benefits for people, nature and climate. 
We are looking for the disruptive innovators who are challenging the status quo with pioneering new circular business models, products or services to join our accelerator.  
Although shifting to a circular economy is no easy task, the world is in motion. Multinational organisations are investing in design, research and development, partnering with solution providers, and operationalising new business models, technologies, and materials; governments are pivoting their procurement budgets to more circular solutions; and growing interest of investors and assets management have dedicated funds on the circular economy. The circular economy presents a unique market opportunity of up to $4.5 trillion in this decade. 
Circular economy startups too are demonstrating their ability to tackle some of the world's biggest challenges such as climate change and biodiversity loss, through scalable business models and innovation. However, entrepreneurs who have the disruptive solutions may lack the capital, resources or enabling networks to replicate and scale up solutions. 
Part of Circular Economy Week 2022, this two day programme will bring together a select cohort of early to growth stage startups seeking to scale their circular solutions. Delivered by cross-industry leaders and circular experts the programme aims to strengthen your circular value proposition and support business development. 
Through this programme you will:
---
develop new perspectives on circular value creation and proposition
explore the key building blocks for successful circular business models
embed design thinking and system thinking to give your businesses a competitive advantage
receive 1-2-1 mentorship, tailored to meet your business needs 
practice your pitch, with input from potential corporate buyers, investors, and peers
build valuable networks of like-minded innovators.
 
Contributors
---
Circular economy thought leaders and industrial experts
---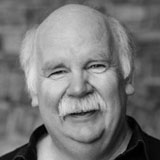 Ken Webster
Visiting Fellow at Cranfield University, Director for the International Society for the Circular Economy, and member of the Club of Rome's 21st Centre Transformational Economics Commission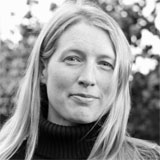 Amy Peace
Innovation Lead for Circular Economy at Innovate UK
Chris Grantham
Executive Director, Circular Economy, IDEO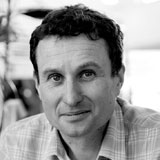 Adam Lusby
Senior Lecturer in Entrepreneurship, University of Exeter Business School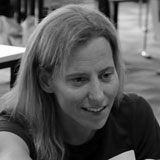 Dr Holly Henderson
Research & Knowledge Exchange Development Framework Advisor, and Certified Advanced and Online Facilitator in LEGO® SERIOUS PLAY®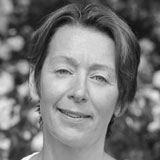 Jo Williams
Circular Economy Learning Consultant, Chillipepper Projects
Circular Trailblazers
---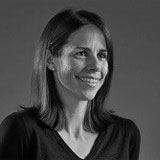 Kresse Wesling
CBE, Elvis & Kresse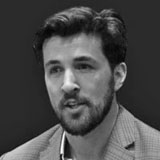 Adam Mitchell-Heggs
Net Positive Lab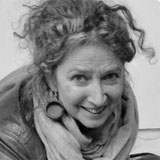 Deborah Barker
Fibreshed Southeast England
Matt Keniston
Commercial Head at bio-bean
Impact Investors
---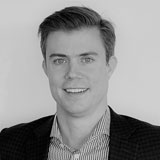 Michael Anstey
Cambridge Innovation Capital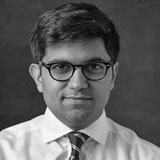 Arjune Shukla
Circularity Capital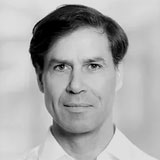 Toby Moore
Imprimatur Capital Fund Management Ltd
CISL team
---
Emma Fromberg
Course Director, CISL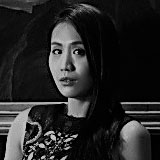 Viola Jordon
Senior Programme Manager, CISL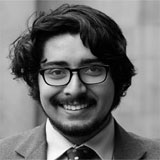 Thamid Chowdhury
Circular materials & products Taskforce Lead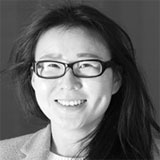 Jie Zhou
Programme Manager, CISL
Who should apply?
---
Early to growth stage circular startups based in England are encouraged to apply.
Feeling excited? Join us if your business is in one or more of these categories:
Material innovation – novel materials (for example, biodegradable, compostable, and/or recyclable)
Business model innovation – such as rental, sharing, take-back scheme, and on-demand production
Upstream innovation – design for longevity, durability, disassembly, and designing out waste
Facilitating technology innovation - innovative approaches to use new technology, including the use of AI, blockchain or other solutions to improve traceability and monitor materials and product flow along the supply chain
This programme is part funded by the European Union's European Regional Development Fund, and is available for free to SMEs based in England, with priority given to those in parts of the East of England. 
 
Application process
---
Applications closed on Wednesday 11 May 2022.