As ecological, social and economic systems come under increasing pressure the role of sustainability management within large organisations is becoming more complex and more central to business success.

The Sustainability Practitioner Programme enables managers in the private or public sector to influence and guide their organisation in the direction of an integrated approach to sustainability across all functions. The programme

is widely regarded as the most effective of its kind.

Melbourne

, 4 - 6 March 2024

Intundla Game Lodge, Gauteng, 26 - 29 May 2024

 
Purpose
---
This programme is designed for middle to senior managers in organisations from the private or public sector to equip them with a high-level understanding of role of sustainability in future proofing their organisations. Sustainability rests on a simple premise - the inter-connectedness of all things. It requires re-generative thinking. It is something that must become deeply embedded in the day-to-day operations of an organisation to guide it to a different future, particularly in a developing world context.
On completion of the programme, participants will receive a certificate of completion and will be able to do the following:
Evaluate the impact of current global, economic, social and environmental pressures on their organisations
Understand the importance of navigating complexity through system-thinking
Recommend how to align sustainability with the core organisational strategy
Assess the opportunities for innovation and collaboration with key stakeholders 
Reflect on the values, thinking and practices that need to be developed to be an effective change agent
Construct a practical action plan (within their sphere of influence) to drive internal change.
Process
---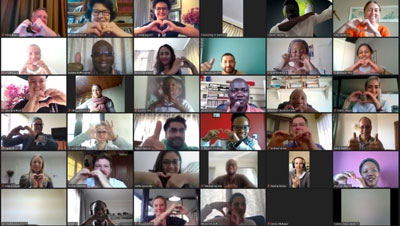 There will be exposure to cutting-edge thinking and practice from the faculty and guest contributors.
Delegates will also spend valuable time in small group discussions, where they will start to shape and refine their own strategy and sphere of influence for when they return to their organisation.
Each delegate will be allocated to a syndicate group for the duration of the workshop. This syndicate group is facilitated by a member of faculty and is a place where focused reflection on the ideas that emerge in the workshop can occur.
Who should attend?
---
The seminar is designed for middle to senior managers in organisations from the private or public sector to equip them with a high-level understanding of sustainability. This may include those in sustainability, corporate social responsibility, environmental management or community investment. A few places are also reserved for delegates from influential NGOs.
We carefully select delegates to ensure appropriate seniority and diversity and deliver a stimulating learning environment in which practitioners can share their knowledge and their questions.
Virtual, 6 – 10 March 2023: Africa and LATAM regions
We welcome applicants from the African and LATAM regions to this global programme with a developing world lens.
The bringing together of delegates from both regions will encourage diversity of participants and richness of discussion around the complexities of the challenges faced.
Please note that proficiency in English is Mandatory.
Network
---
Delegates will become members of our international alumni network, which engages members through events throughout the year and offers exclusive publications for those wanting to learn more about sustainability and business.
Sustainability Practitioner Programme Overview for African and LATAM region Virtual, 6 – 10 March 2023:
---
Pre-preparation

Day 1

Day 2

Day 3

Day 4

Day 5 

Pre-readings for each session
Global system pressures and trends
Systems Perspectives- guiding principles
Integrating Sustainability into Core Strategy
Sustainability as a Framework for Innovation
Communicating for influence and impact as a change agent
Introductory session recording

What is sustainability?

Strong vs weak 

Thinking tools and frameworks
Stakeholder engagement for value creation
What is the leadership required?
Preparing an action plan and message
Short paragraph on how sustainability is currently showing up in organisational strategy

Assessing the current Business Responses

Regional Group exercise 

 
 

Identifying points of intervention in the system

Individual exercise 

 
How to apply
---
To apply for the Austalia Sustainability Practitioner Programme, please provide us with the initial information requested in this form, and a member of our team will then be in touch.
To apply for the South Africa Sustainability Practitioner Programme, please complete the form here.
Please note that you will need to complete the online application form in one sitting, so please ensure that you have all required information with you.
---