Video by Impact Media Specialists
Involvement in our executive programmes
Twenty years ago, The Prince recognised that there was no effective forum for senior business leaders to come together to explore the impact of sustainability upon business and the role that businesses can play in shaping more sustainable economies. With support from a small group of sector-leading multinationals, he commissioned the University of Cambridge to create a forum to meet this need, and the first senior executives' seminar was established in Cambridge. Following strong interest from major companies, The Prince of Wales's Business & Sustainability Programme expanded its seminars to continental Europe, the USA, South Africa and Australia. It provides a strategic forum for senior decision-makers and key executives to explore innovative and pragmatic approaches to reconciling profitability and sustainability.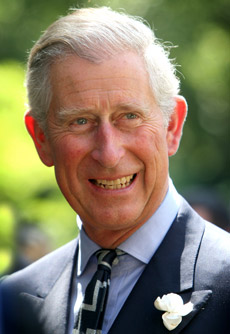 Involvement in our business platforms
Our business platforms help groups of like-minded companies tackle problems which are too big to solve by themselves. CISL's first business platform, The Prince of Wales's Corporate Leaders Group, was established with the direct engagement of our Royal Founding Patron and benefits from HRH's ongoing support. 
The Prince is a long-standing champion of the responsible investment practices at the heart of the Investment Leaders Group mission. HRH recently met with the ILG in conjunction with the Group's inaugural meeting and encouraged the senior leaders to integrate responsibility fully into all investment strategies.
In 2010, The Prince lent his support to a group of bank Chief Executives who wanted to identify if there was more they could do to direct capital towards sustainable development pathways. The resultant Banking Environment Initiative now sees global banking institutions from Asia, Europe and the Americas working in partnership with groups of companies to deliver this mission, focusing on themes such as clean energy investment and sustainable agricultural commodity supply chains.
ClimateWise was formed in 2007 with the support of The Prince of Wales. HRH engages annually with the initiative, taking a keen interest in how the insurance industry can play a role in encouraging investment into low carbon development and resilient economic growth.
Other initiatives
HRH has been involved in many of our other initiatives, including as Patron and host of the St James's Palace Nobel Laureate Symposium in 2009. The Symposium welcomed Cambridge academics and Nobel Laureates from across the disciplines, together with other world experts in climate change. The participants discussed the connections between global warming and other urgent environmental, economic and development challenges, and proceedings concluded with a Memorandum on climate change signed by sixty Nobel Laureates. From 2014 HRH has supported the Unilever Young Entrepreneur Awards which were delivered in partnership by CISL and Unilever. The awards support and celebrate inspirational young people aged between 18–35 from all over the world who have developed initiatives, products or services that are tackling some of the planet's biggest sustainability challenges. The overall winner of the awards each year receives the HRH The Prince of Wales Young Sustainability Entrepreneur Prize.