30 September 2021 - Dame Polly Courtice, Emeritus Founder Director of the Cambridge Institute of Sustainability Leadership and Clare Shine, current Director and CEO reflect on CISL's journey so far, and what the future holds as we move to our innovative new HQ, Entopia.    
Dame Polly Courtice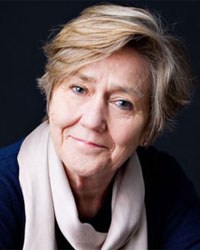 CISL's move to the Entopia Building in early 2022 will be a milestone in a new era for the Institute, under a new leader who brings a fresh and exciting vision for the critical days ahead. Both these developments signal great changes for an organisation whose whole purpose has been to drive change – to mobilise leaders to act more radically in the face of the serious challenges we face.  
We know that the transformation that is needed is simply not happening fast enough. But it's important to acknowledge that over the past few decades we have seen real and meaningful change. Society has a much better understanding of what science and nature are telling us.  There are more and better market incentives and government policies that are just beginning to drive the right kinds of behaviour.   And I like to think that CISL has played a significant part in shifting individual attitudes and company strategies, and in shaping thinking at the all-important systems level of our society and economy. 
In a world more fully engaged with the sustainability agenda, CISL's role has shifted from being on the margins to the mainstream. In the early days of our existence, some 20 or 30 years ago, our message was often ahead of its time and not always ready to be heard. We had to be adventurous and entrepreneurial, willing to call out entrenched assumptions, and be determined and persistent. We understood our role in the system we were trying to change, and that meant that we also needed to appreciate just how difficult was the task we were asking leaders to take on, and how hard it would be for them to go against the grain. Now, CISL's role is more about supporting rather than persuading those in power. It's about scaling and accelerating rather than just seeding sustainable thinking and innovation. But I have no doubt that the Institute will always be at the vanguard of the sustainability movement – a world-leader in the pursuit of a more sustainable economy.   
The Entopia building is a physical manifestation of the kind of change we need to see, and it reflects the essence of CISL's mission:  pushing new boundaries, raising our sights as to what is possible with vision and determination, and recognising the power of co-creation and collaboration in the critical decades ahead.  It epitomises, in one place, the extraordinary ability of CISL to bring together actors from across the economy, united by a common interest in ideas, innovation and transformation to accelerate the solutions to the global sustainability challenges we face.  
Clare Shine, Director and CEO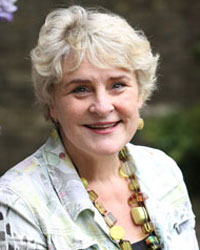 For CISL as an organisation, the Entopia building is a marker for a period that will undoubtedly bring around huge change for us all.  As governments around the world prepare for international climate negotiations at COP26 against a backdrop of growing concern for the future of our planet, we must all look to our own communities to identify and encourage rapid change.  In this context, our commitment to embracing the challenges of retro-fitting a former telephone exchange into building fit for the future is the ideal example of how we must align our principles with our actions.  
We know from experience that this is not without its challenges.  The Entopia building, a longstanding vision of Polly's, aims to achieve multiple sustainable building certifications, including BREEAM (Outstanding), the Passivhaus 'Enerphit' standard, and Well (Gold) certification, alongside the application of 'circular economy' principles to minimise the volume and impact of natural and made-made resources used in the building. 
As a building, it exemplifies the aims of CISL as we continue to push for collaborative leadership and innovation across traditional boundaries. We are committed to openly sharing the lessons learned, with the ultimate aim of encouraging change within the built environment industry and creating a blueprint for others as we begin to address a more active consideration of retro-fit over new builds to tackle the climate crisis and achieve Net Zero. 
As the new CEO and Director of CISL I see Entopia as a creative space for radical openness and inclusive debate, a living laboratory that is home to our staff, alumni and partners, and welcoming to the community.   It's a place where invention and knowledge generation is actively encouraged through events, exhibitions, collaborative working and shared experience. With our new startup incubator 'The Canopy', our home will become a go-to hub that connects school communities, entrepreneurs, artists and our business and financial networks; creating a space where ideas and innovation meet commitment and action.  
Our move to Entopia marks the start of an incredibly exciting chapter for CISL where our rapidly growing global network will work together to make this a decade of action.  Our new HQ will root us more firmly in Cambridge but at the same time signal an opening to the world as we continue to develop more impactful partnerships and active collaborations around the world.  We look forward to welcoming you to our new home. 
---