The Investment Leaders Group (ILG) is a global network of pension funds, insurers and asset managers, with over £14 trillion under management and advice. The group is committed in its mission to advance the practice of responsible investment.
The ILG is a voluntary initiative, driven by its members, facilitated by the Cambridge Institute for Sustainability Leadership (CISL), and supported by academics in the University of Cambridge.
Decisions and positions of the group do not represent the policies or positions of CISL or of the wider University of Cambridge.
Vision
---
The ILG´s vision is an investment chain in which economic, social and environmental sustainability are delivered as an outcome of the investment process as investors go about generating robust, long-term returns. Read more about the Value of Responsible Investment here.
ILG objectives and outcomes
---
Our projects...

Are leading edge and innovation focused

Connect to change in the real economy

Leverage a unique pre-competitive environment

Helping to ...

Decarbonise the global economy

Protect and restore nature

Support inclusive and resilient societies

By ensuring that..

Capital acts for the long term

Capital is priced according to the true cost of business activities

Financial structures better serve sustainable business
Our activities drive impact by
---
Providing unique access to world-class University of Cambridge research and academic excellence
Internal capacity building and knowledge generation as projects are developed and adopted within member organisations
Designing tools and services that provide commercial benefit for members and enhance best practice across the market
Two-way dialogue and network engagement with CISL's sustainable finance, corporate and policy communities
Areas of focus
---
| | |
| --- | --- |
| The Sustainable Investment Framework offers a set of impact metrics that translate the UN Sustainable Development Goals (SDGs) into measurable indicators that can be calculable, easily understood and implementable by members. | The ILG has developed a toolkit for investors aiming to design investment mandates to help shift the investment chain towards responsible, long-term value creation.  Central to the toolkit is a checklist which allows asset owners and retail clients to assess a fund's long-term orientation and enables asset managers to review their own performance. |
| The ILG, together with Cambridge academics from the Department of Psychology developed a Virtual Investment Experiment (VIE), to test investor preferences as to how they trade off financial performance against impact. | Our research in this area aims to empower investors to understand how shifts in market sentiment induced by awareness of how present and future environmental risks could affect global financial markets in the short term. |
Meet the team
---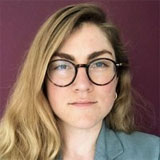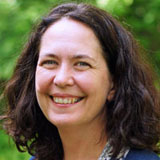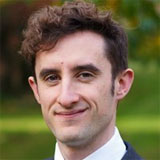 What our members say about the ILG
---
"
Membership of CISL's Investment Leaders Group delivers a powerful sweet spot that connects an impressive network of leading investment industry practitioners with first class academia and research specialists.

"
John Belgrove, Chair of ILG Senior Sponsors group and Director of Future Thinking, Aon
"
We find the ILG's mandate to provide member-driven, solution based outputs backed by world class academic expertise helps its members navigate sustainable investment challenges and makes for a very powerful combination.

"
Will Oulton, Chair, ILG Working Group, Global Head of Responsible Investment
"
The ILG provides UBP with a valuable conduit of strong academic research covering broad areas within sustainability originating from a well-resourced, impressively connected institution in CISL, that has specialised in this important area for over 30 years. 

Much of what we learn from this body would be difficult to replicate from other sources. Furthermore, the opportunity to share approaches to sustainability within a forum of asset owners and investment managers shapes and enhances UBP's own efforts and through collaboration, magnifies the impact we could hope to achieve alone.

"
Victoria Leggett, Head of Impact Investing, Union Bancaire Privée
3 November 2014
25–26 February 2014 – The Investment Leaders Group Working Meeting was hosted by ILG Chair Philippe Zaouati at Natixis Asset Management's headquarters in Paris.
Investment Leaders Group inaugural working meeting
3 November 2014
8 May 2013 – Investment Leaders Group members were convened for the first time at a working meeting in London. The meeting focused on identifying key areas of shared interest and opportunities for impact on which the Group would focus its first stage of work.
The Value of Responsible Investment: The moral, financial and economic case for action
23 October 2014
May 2014 – Investors are uniquely placed to support economic activity that enhances the environment, sustains livelihoods and contributes to economic stability. And with thousands of signatories to the UN Principles for Responsible Investment, support for these values has never been stronger. The imperative now is to convert ambition into effective investment practice.