Lindsay Hooper (琳赛·胡珀)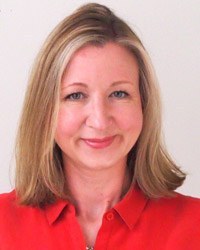 林赛负责学院的教育工作,旨在帮助个人和组织打造应对全球关键挑战的战略领导力。
在剑桥过去的十几年里,她一直在领导学院的高管培训和研究生课程,帮助组织领导们打造组织的能力和弹性、制定组织战略、建立商业模型,以应对来自社会及环境方面的挑战。
她的工作包括以下方面:将查尔斯王子商业及可持续项目推广到美国、澳大利亚和亚洲;开发学院在可持续领导力方面的硕士课程;开发一系列定制课程。林赛亲自领导了多个客户项目,包括学院和英美资源集团、可口可乐、奥雅纳全球公司、 世界银行、亚洲发展银行、高富諾集团和联合利华的合作。她也领导学院的中国高管项目。她深信教育在发展领导力和支持组织及系统层面的变化过程中所起的作用。
在加入学院以前,林赛是一名经济顾问,曾担任金融创新研究中心的研究总监。金融创新研究中心是一家专注于金融服务的智囊机构,旨在发现市场新机遇,并激发关于对金融服务兴趣的讨论。林赛拥有剑桥大学硕士学位。
---
Lindsay is responsible for the Institute's work to educate and empower individuals and organisations to take leadership to tackle critical global challenges.

Over a decade in Cambridge she has led executive and graduate programmes to help leaders to build organisational capacity and resilience and to refine their strategy and business models to adapt to social and environmental challenges.

Her work has included the expansion of The Prince of Wales's Business & Sustainability Programme to the USA, Australia and Asia, the growth of the Institute's Masters level programmes on sustainability leadership, and the development of a significant portfolio of customised programmes. Lindsay has personally led a number of client projects, including the Institute's work with Anglo American, Coca-Cola Enterprises, Arup, the World Bank, the Asian Development Bank, Grosvenor and Unilever and leads the Institute's portfolio of programmes with senior Chinese leaders. She is passionate about the role of education in developing leadership capacity and in supporting organisational and system-level change.

Before joining the Institute, Lindsay worked in economic consultancy and was Director of Studies at the Centre for the Study of Financial Innovation, a financial services think tank identifying new areas of business and provoking a debate about subjects of interest to financial services. Lindsay has an MPhil from the University of Cambridge.
---
贝朗思(Lucy Bruzzone):高管教育课程总监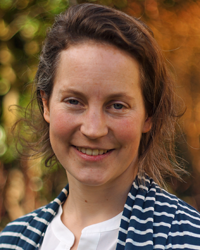 贝朗思负责设计、开发并交付了一系列高管教育课程,旨在帮助政商界高层领导者了解应对关键可持续性挑战所需的变革规模。课程致力于帮助领导者洞察对不断变化的全球大背景的回应和创新的新做法,旨在激励领导者在个人和组织层面采取行动,并影响社会规模的更广泛变革。贝朗思负责领导剑桥大学可持续领导力学院(CISL)高管教育与中国的接触,特别是负责交付为中国政府官员提供的聚焦关键城市的课程。她还负责协调剑桥大学可持续领导力学院与城市和建成环境的广泛接触。贝朗思2015年加入剑桥大学可持续领导力学院,此前任职国际环保慈善组织"地球观察" (Earthwatch),负责领导"地球观察"香港办公室并负责监督其在东南亚的运作。贝朗思拥有爱丁堡大学的地理学理学学士学位和剑桥大学的可持续价值链研究生证书。2000年至2001年,贝朗思曾在广东省教了一年的英语,在此期间,她还在中国各地广泛游历,激发了她对中国的长期兴趣。
---
Lucy designs, develops and delivers of a range of executive education programmes designed to help senior leaders across business and policy to understand the scale of change required to address key sustainability challenges. They offer insights into innovative new approaches and responses to the changing global context and aim to inspire leaders to take action individually, at an organisational level and also influence wider societal-scale change. Lucy leads CISL's executive education engagement with China and in particular is responsible for the delivery of key cities-focused programmes for Chinese government officials. She also coordinates CISL's wider engagement with cities and the built environment.
Lucy joined CISL in 2015 from Earthwatch, an international environmental charity where she headed up Earthwatch's Hong Kong office and oversaw operations in South East Asia. Lucy holds a BSc in Geography from The University of Edinburgh and a Postgraduate Certificate in Sustainable Value Chains from the University of Cambridge. Lucy spent a year teaching English in Guangdong from 2000–2001 during which time she also travelled extensively across China and sparked a long-term interest in the country.