我们汇聚高级实践者
这些通常是塑造企业战略和政府决策的实践者。我们与实践者们一道,就可持续发展和转型变革方面,携手拓展更为宽广的领导力愿景。 
我们的课程提供建设性挑战,让实践者们获得塑造战略性干预的信息与启发,从而在自己的组织和更广泛的工作环境中带来影响。
我们将多样化视角引入关键议题
许多实践者面临的复杂问题不可能孤立解决。我们让不同视角和背景的学员汇聚一堂,利用多学科教员的帮助,使我们的学员以一种新眼光看待自己的工作,为自己面临的挑战寻找新的解决方案。 
有效应对这些挑战要求深刻理解社会、环境和经济体系的相互联系。为了让这种系统性思维深入人心,我们需要帮助学员从多个视角看待问题。这不仅体现在我们丰富多元的教员安排,还体现在我们汇聚了职能和行业各不相同的实践者们。
我们助力塑造变革
我们的机构目标之一是促进体系、制度和文化变革,以创造一个更加持续和资源节约的世界。 
我们对变革的贡献不在于为任何特定政治或商业行动摇旗呐喊,而在于支持更为明智的决策。我们了解变革如何在个人、组织及更大的系统层面发生,这一点对该目标至关重要。 
通过我们广泛的资深学者、高级顾问、国际实践者网络,我们将剑桥大学的知识应用于解决现实世界中的问题,设计扩展可持续解决方案的有效渠道。这就要求我们理解并促进创新。
我们提供定制课程
我们的每一款课程均有专人设计。我们的课程有两大特点:高质量的讨论;以及我们鞭策、拓展学员更全面和着眼长期地思考其自身领导力角色和所在组织的韧性和成长。 
我们聚焦于学员的需求和目标——及其组织的需要和目标——确保我们选择了最有效并且具有持久影响的授课方式。我们的课程设计植根于成人学习原则,其中教学活动包括专家授课、小组研讨、创新实验室,以及实地亲身接触挑战和解决方案的体验式学习等。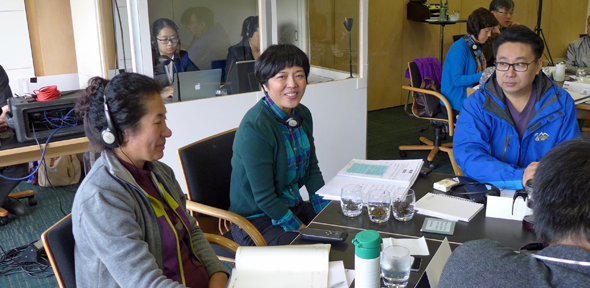 ---
We convene senior leaders
These leaders are typically those who shape corporate strategy and government policy. We work with them towards a broader vision of leadership encompassing sustainability and transformational change.
Our programmes provide constructive challenge, informing and inspiring leaders to shape strategic interventions that will deliver impact within their organisations and in their wider operating contexts.
We bring diverse perspectives to critical problems
The complex problems that many leaders face are impossible to solve working in isolation. We bring together delegates with different perspectives and backgrounds, with faculty from a wide range of disciplines to help our participants to see their work in a new light and find new solutions to their challenges.
Effective engagement with these challenges requires a deep appreciation for the interconnected nature of our social, environmental and economic systems. In order to embed this kind of systems thinking, we need to help our delegates to see problems from multiple points of view. This is reflected not only in the diverse array of our Faculty, but also in the spectrum of functional and industry leaders that we bring together.
We help shape change
We have an organisational purpose of helping to change systems, institutions and cultures to create a more sustainable and resource efficient world.
Our contribution to this change is not as campaigners for any specific political or commercial actions, but as champions for more informed decision-making. Our understanding of how change happens at the level of individuals, organisations and at a wider systems level is crucially important to this work.
We apply the knowledge that resides in the University, among our extensive network of Fellows and Senior Associates, and through our international network of leaders to solve real-world problems and design effective approaches to scaling sustainable solutions. This requires that we understand and promote innovation.
We deliver bespoke programmes
Each of our programmes is designed by hand. Our programmes have two distinctive features: the quality of the discussion; and the extent to which we challenge and stretch participants to think more broadly and longer term about their own leadership role and the resilience and growth of their organisation.
Our focus on participant needs and objectives – and those of their organisations – ensures that we select the most effective delivery methods to deliver lasting impact. Our programme design is rooted in the principles of adult learning, with activities ranging from expert presentations and to small group workshops and innovation labs, to experiential learning through first-hand, on-the-ground engagement with challenges and solutions.