The case for responsible investment 
Will Oulton, Global Head of RI, First State Investments;
Chair of the Investment Leaders Group Working Group
16 September 2016
---
The case for responsible investment is proven. The intellectual arguments for incorporating environmental, social and governance (ESG) factors into investment practice are sound and there is plenty of academic evidence to support them.
In shorter supply, however, are the hands-on tools and methodologies to help investors integrate economic, environmental and social sustainability into investment management. The Investment Leaders Group (ILG) was formed to help fill that gap and, to this end, the group has published three reports, addressing mandates for long-term investment, reporting social and environmental impact and addressing carbon risk.
The ILG, a global network of like-minded pension funds, insurers and asset managers and facilitated by the University of Cambridge Institute for Sustainability Leadership, is focused on practical solutions to help move the investment chain towards responsible, long-term value creation. It is committed to advancing responsible investment practices, and to generating research and insight with real-world application.
The three recently published reports seek to address issues of particular concern to our members, as well as the wider industry The first, In search of impact, presents a framework to allow fund managers to define, track and report on the social and environmental impacts of their investments – impacts that are often opaque or entirely unmeasured. It shows how qualitative and quantitative approaches can yield meaningful impact disclosure across social and environmental themes, specifically addressing contributions to climate stability and decent work.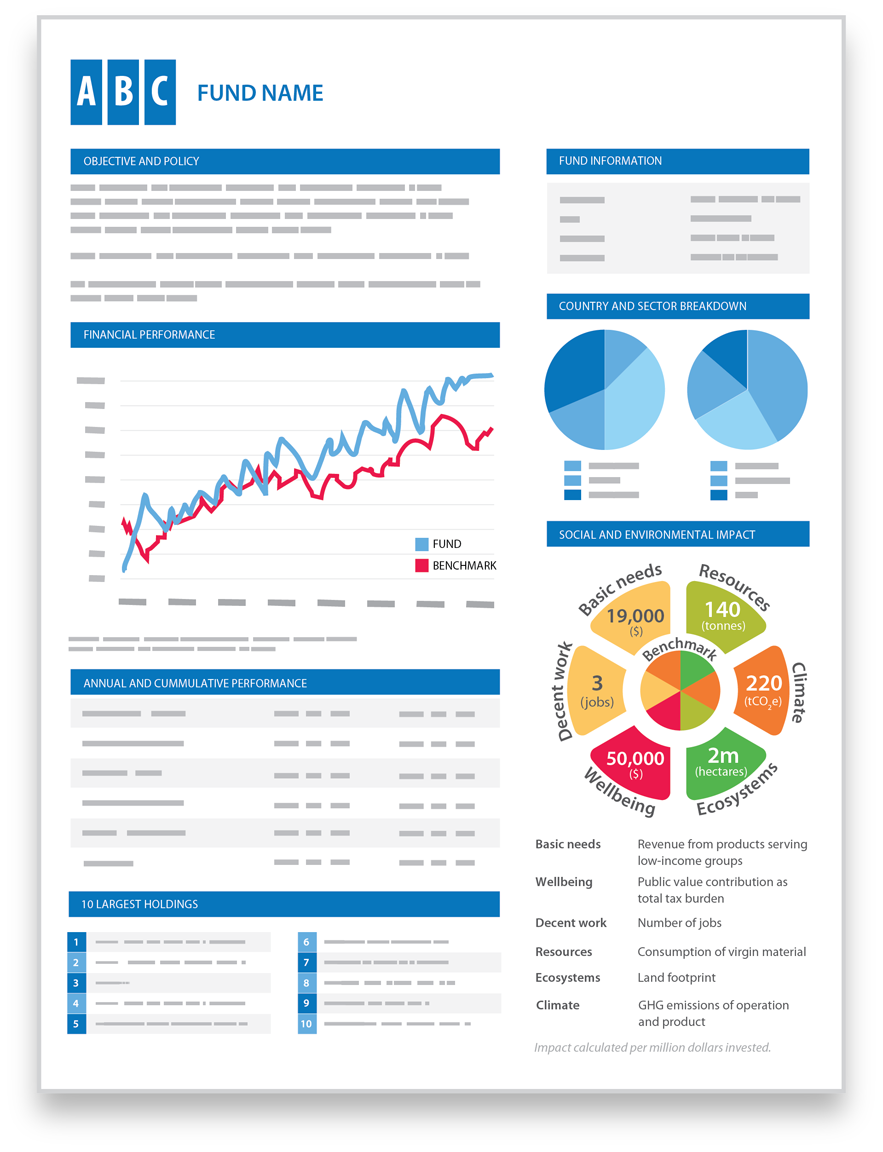 The second report, Feeling the heat, offers investors a model to help capture the financial impact of energy and carbon regulation. It examines the expected impact on three high-risk sectors, electric utilities, oil refiners and natural gas producers, providing outputs that can be integrated into existing valuation techniques. That report is a follow-up to Unhedgeable risk, published last year and which analyses how climate risks could shift market sentiment and impact global markets.
The third report, Taking the long view, provides a toolkit to help investors develop investment mandates that promote long-term, sustainable investment practices by investment managers. Mandates are the means by which the interests of asset owners, and by extension of their beneficiaries, are transmitted through the investment chain, and are therefore of strategic importance to responsible investors. Focusing on active fundamental listed equity, the toolkit describes how various design features of an investment strategy can be adjusted to deliver the required 'strength' of long-term, responsible and sustainable investment.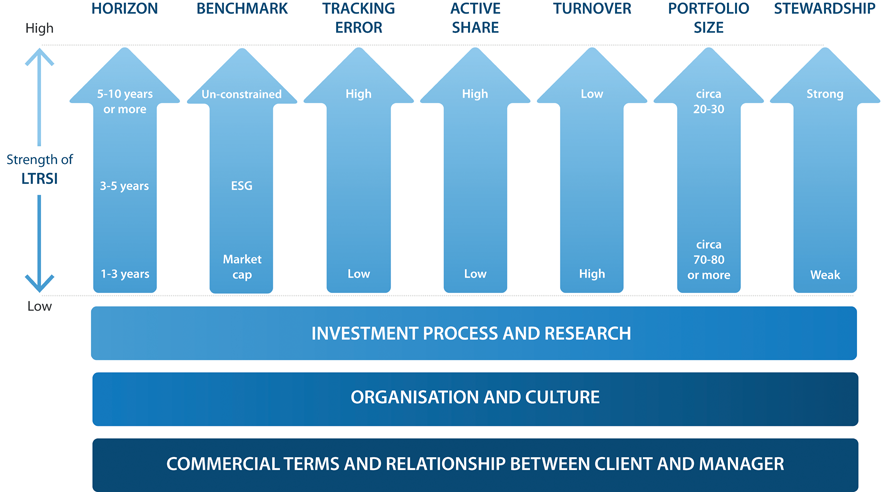 First State led the long-term mandate working group, alongside colleagues from Zurich Insurance Group, Old Mutual Group and PensionDanmark, and our work on the project has already influenced our own thinking, internal processes and approach.
For example, our responsible investment and stewardship reporting now includes our five-year performance, absolute returns net of fees, figures on five-year stock retention, and the extent of our engagement with portfolio companies. We are also undertaking a review of our investment beliefs and policies, and we have strengthened our responsible investment governance system.
These reports make a valuable contribution to advancing the practice of responsible investment. It is part of ILG's mandate to put the work we do – work which we believe has real practical value – into the public domain, to allow our peers to benefit from the insights and guidance it offers.
But this contribution will depend upon the outputs of the reports being adopted and implemented, both by ILG members and, more importantly, by the wider investment community.
ILG is now moving into a second phase of its work in this area, from technical work to execution. Success will depend upon three elements: ILG members leading by example, and embedding the outputs in our own investment practices; engaging with the industry to promote uptake among our peers and partners; and extending the scope of the outputs across issues and investment styles.
The ILG is now considering how best to take this work forward, focusing particularly on the work relating to long-term mandates and reporting investment impact. In the first three years, the work was mostly focused on equities and there is now the opportunity to look at other asset classes, particularly fixed income, which offer important untapped opportunities for our members and the rest of the industry. We hope the ILG's work continues to  offer tangible, pragmatic advice and guidance to investors and their advisers on crucial sustainable investment issues and, if applied, it can help to advance responsible investment practice for the long-term benefit of the end users of our industry.
Please contact us to hear more about the work of the Investment Leaders Group.
---
Article first published in ESG Magazine, Issue 05, Autumn 2016.